Feature Preview – Smooth Page Transition (Check Demo)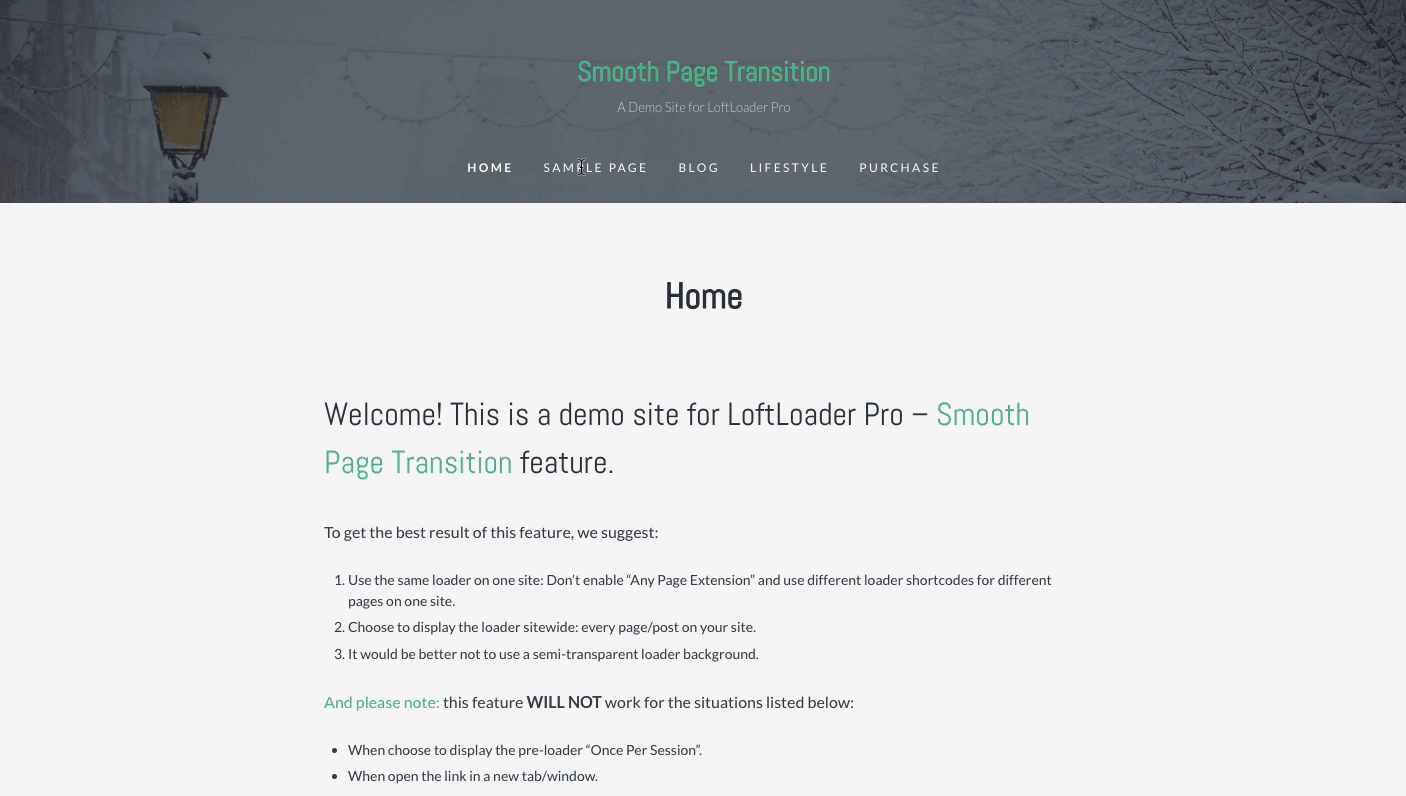 New Demos
New feature – New loader animation, new ending animation.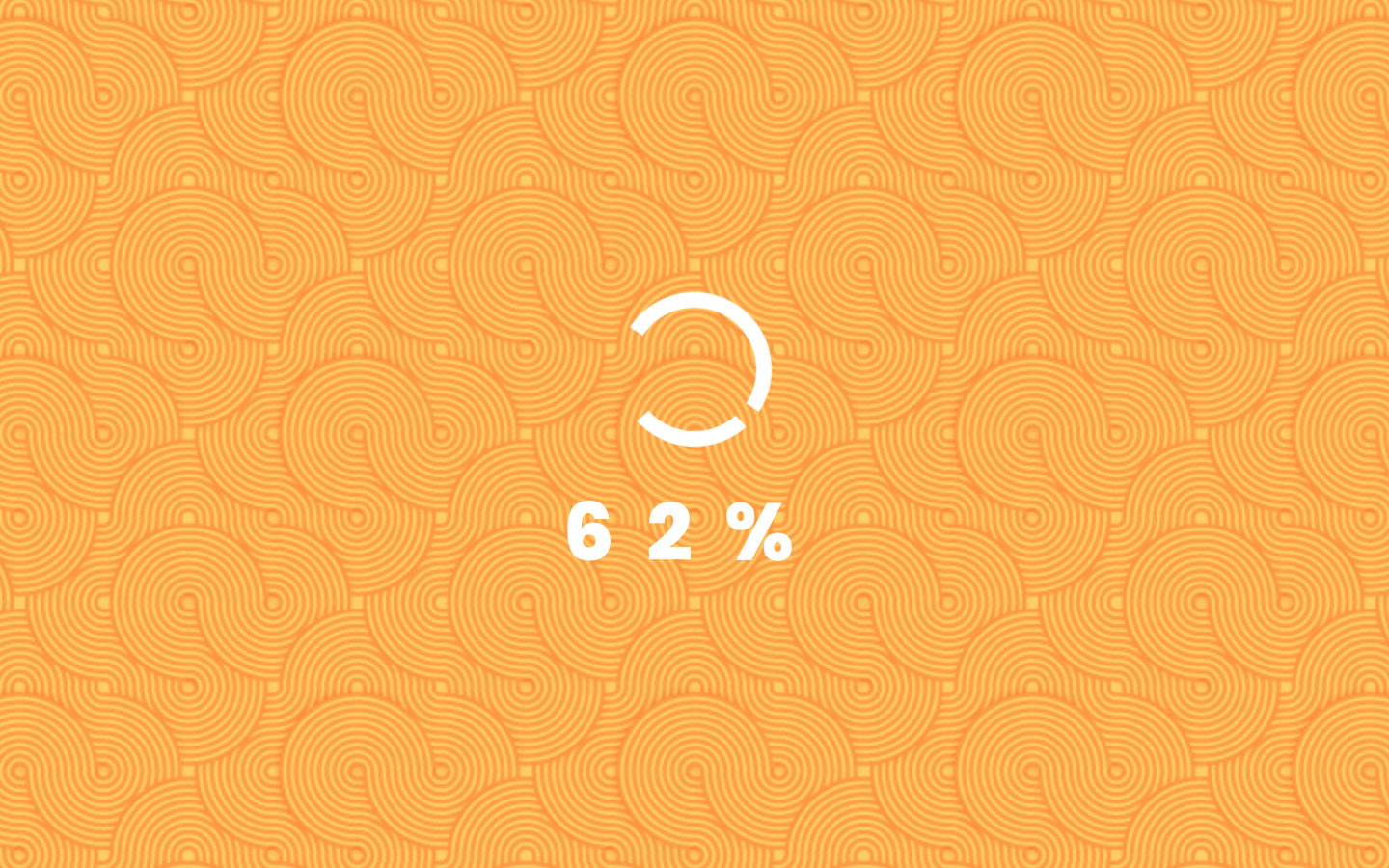 New feature – New loader animation, new ending animation, and display progress bar with counting number. And, a Random Message is displayed each time the page is loading .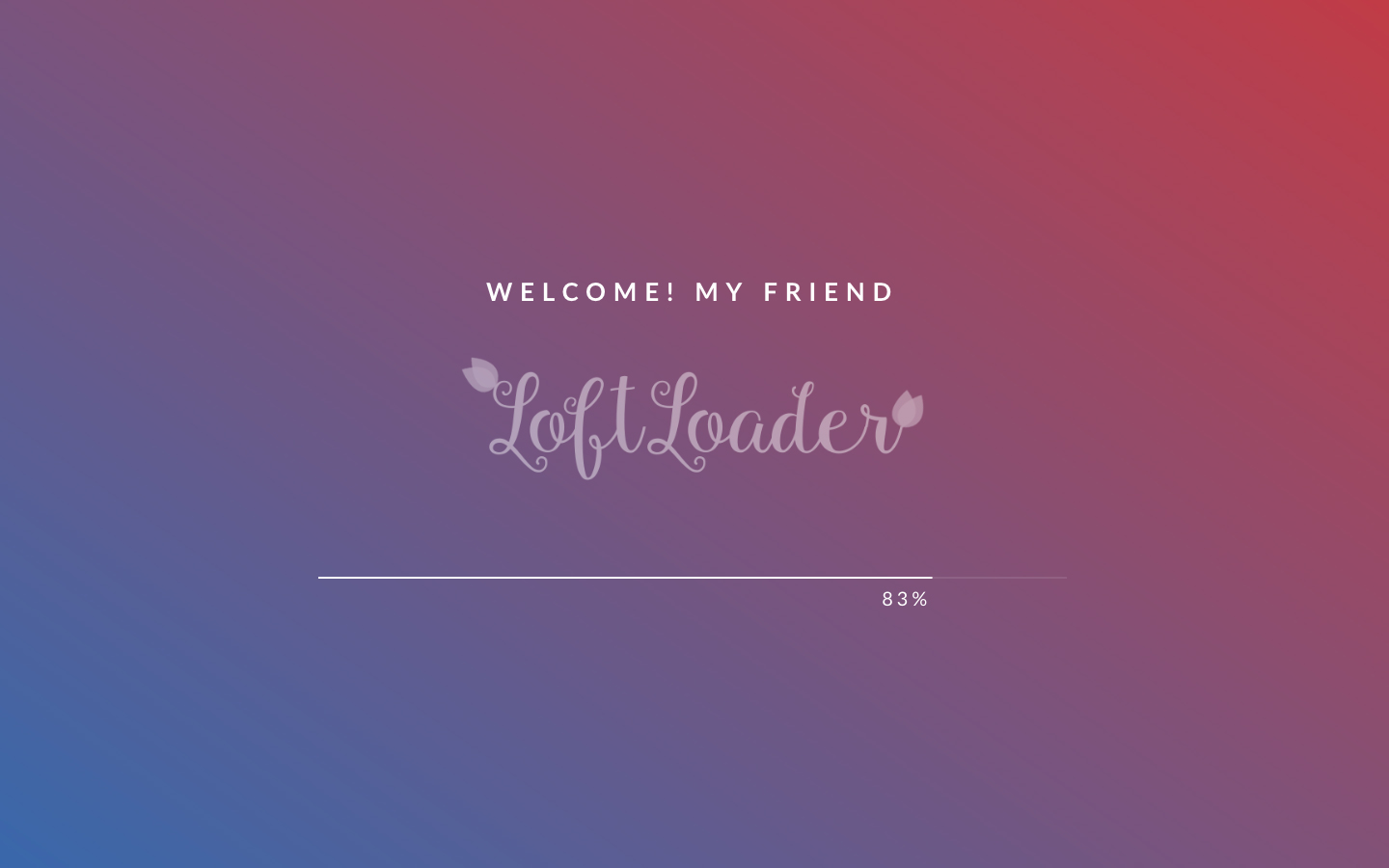 New feature – Background Image – Repeating Pattern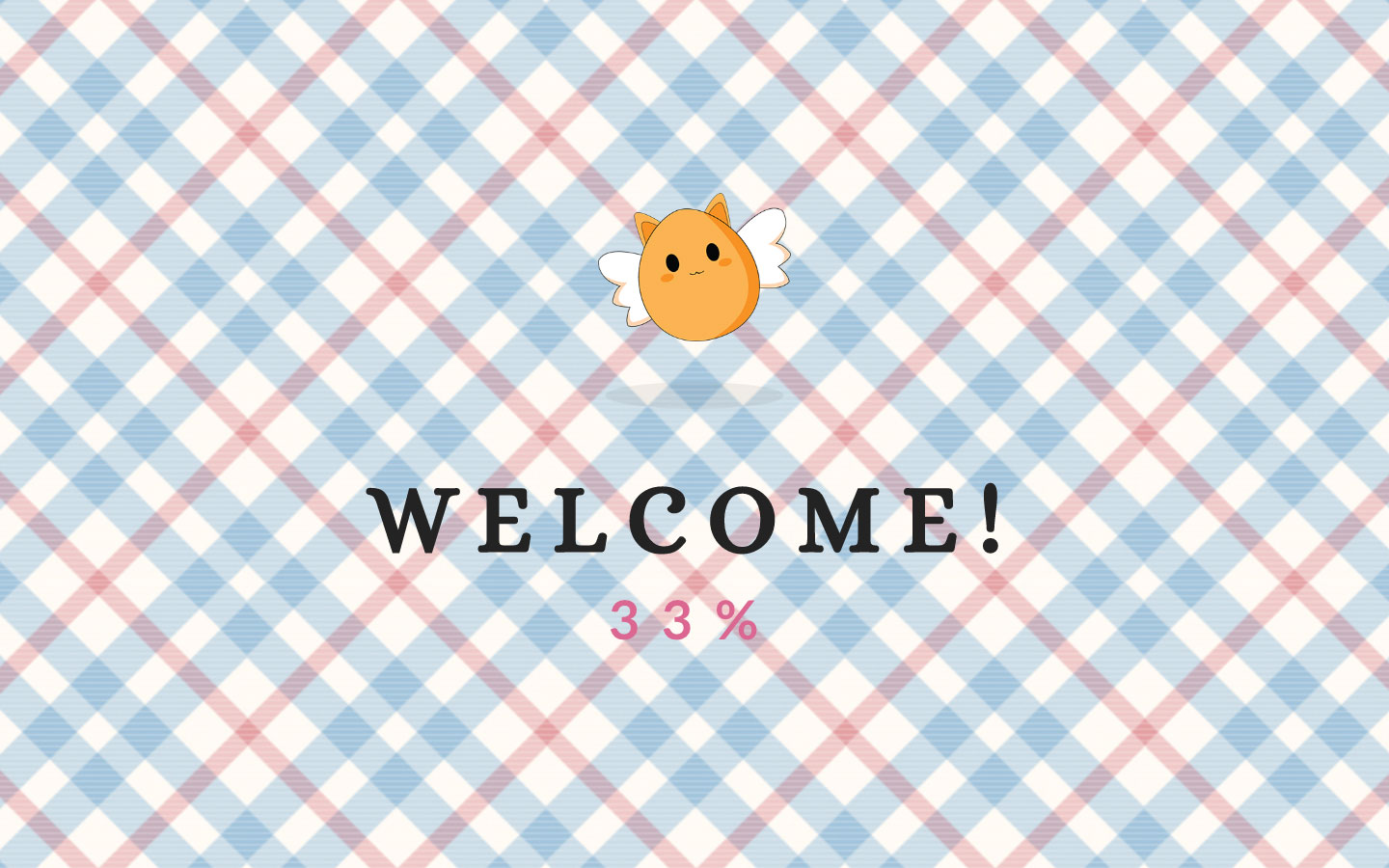 New feature – Full Background Image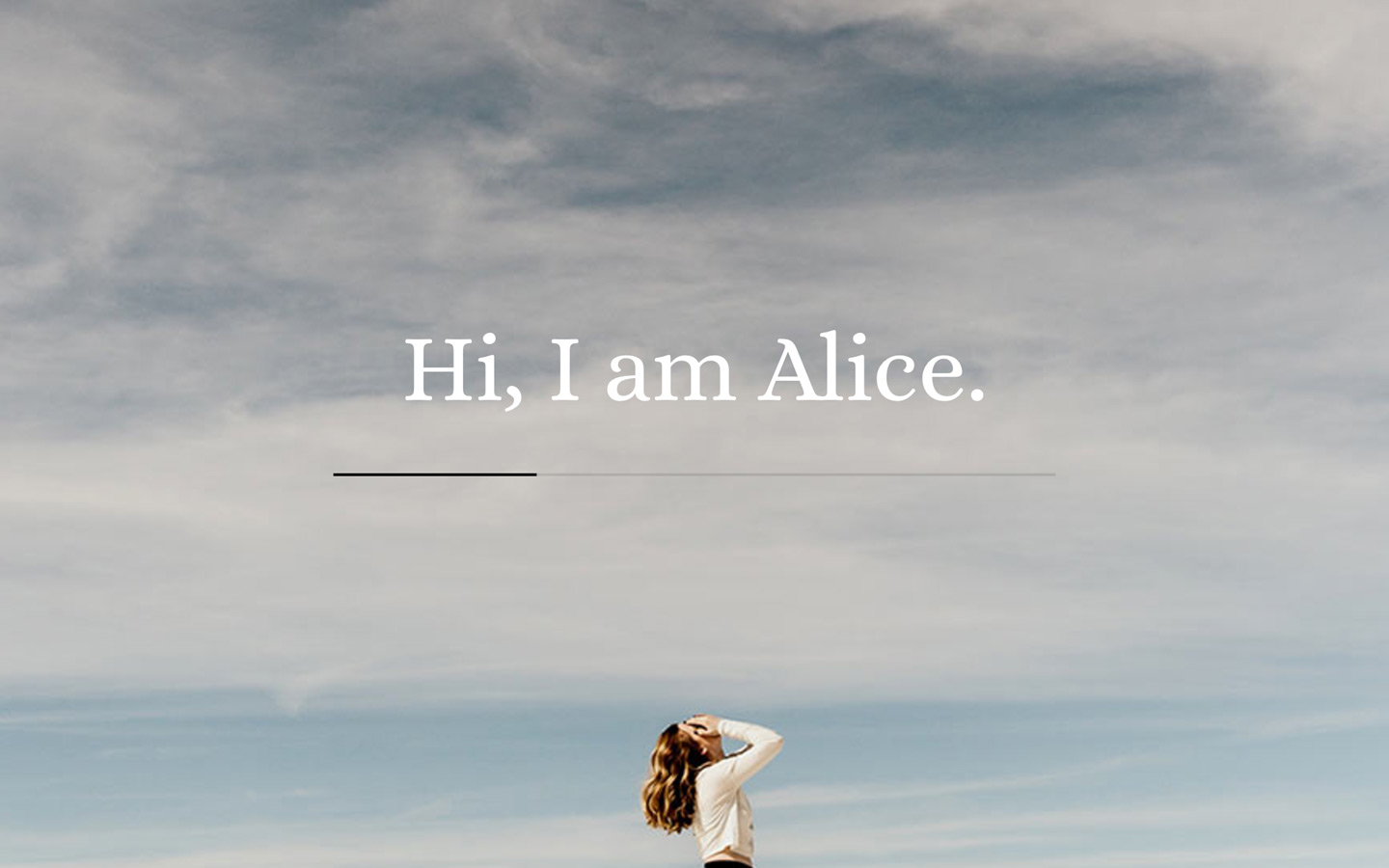 Visitors get impatient while waiting for content loading?
Waiting can be delightful.
LoftLoader is a small but powerful preloader plugin to add fun and unique preloader animation to your WordPress website.
Check Some Examples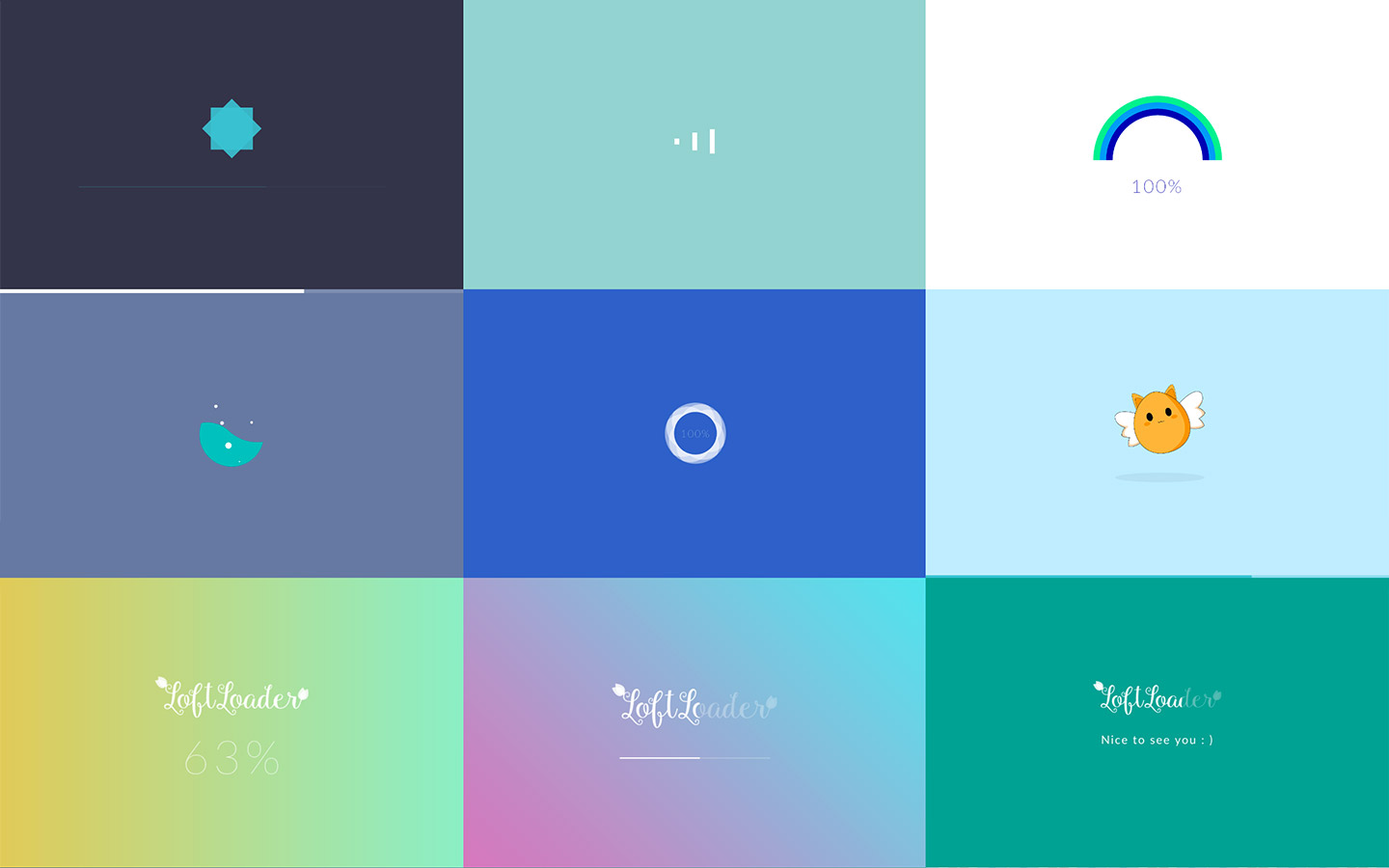 Main Features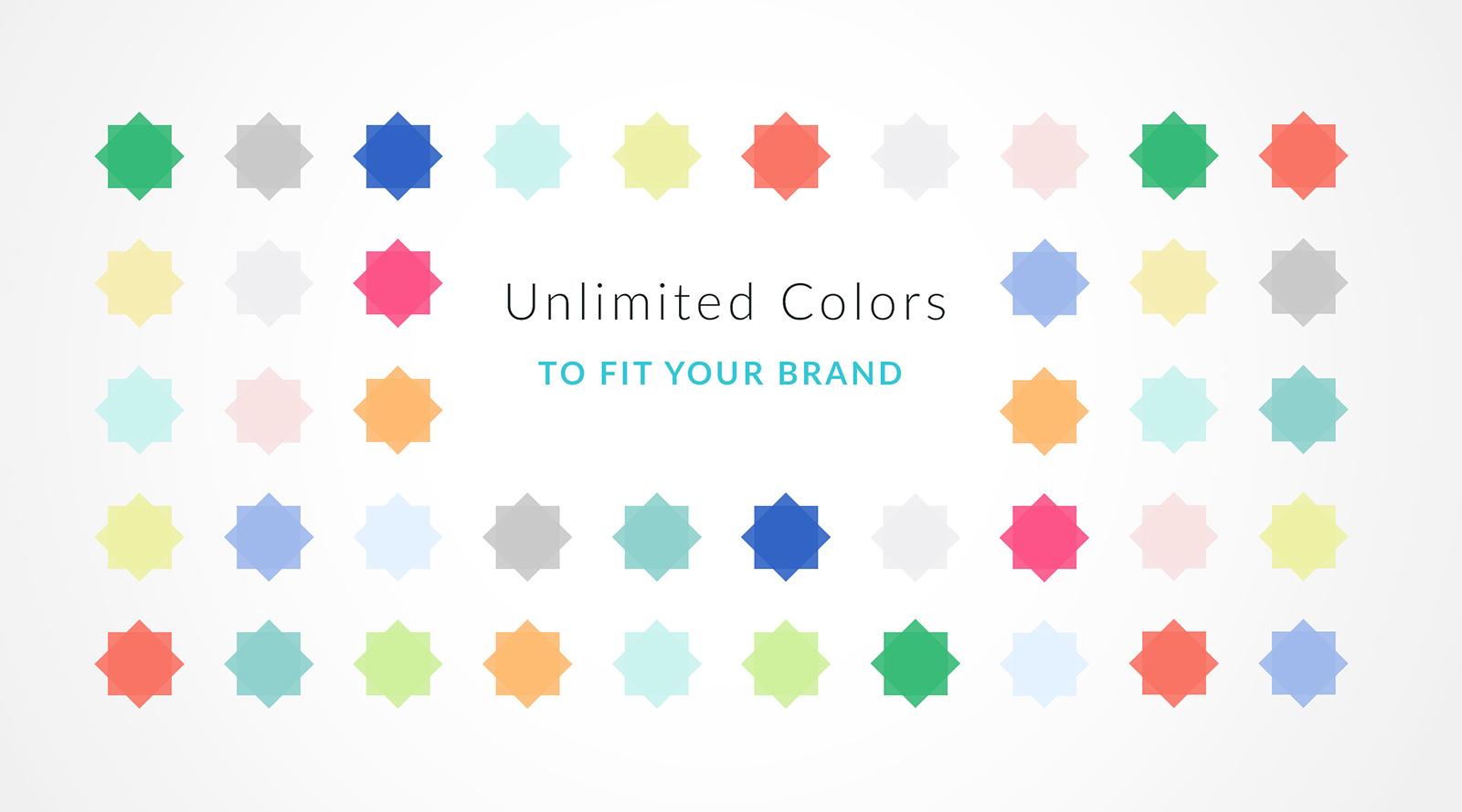 Unlimited colors to fit your brand.
Stay sharp, high quality, and super fast. Built with pure CSS3 animations.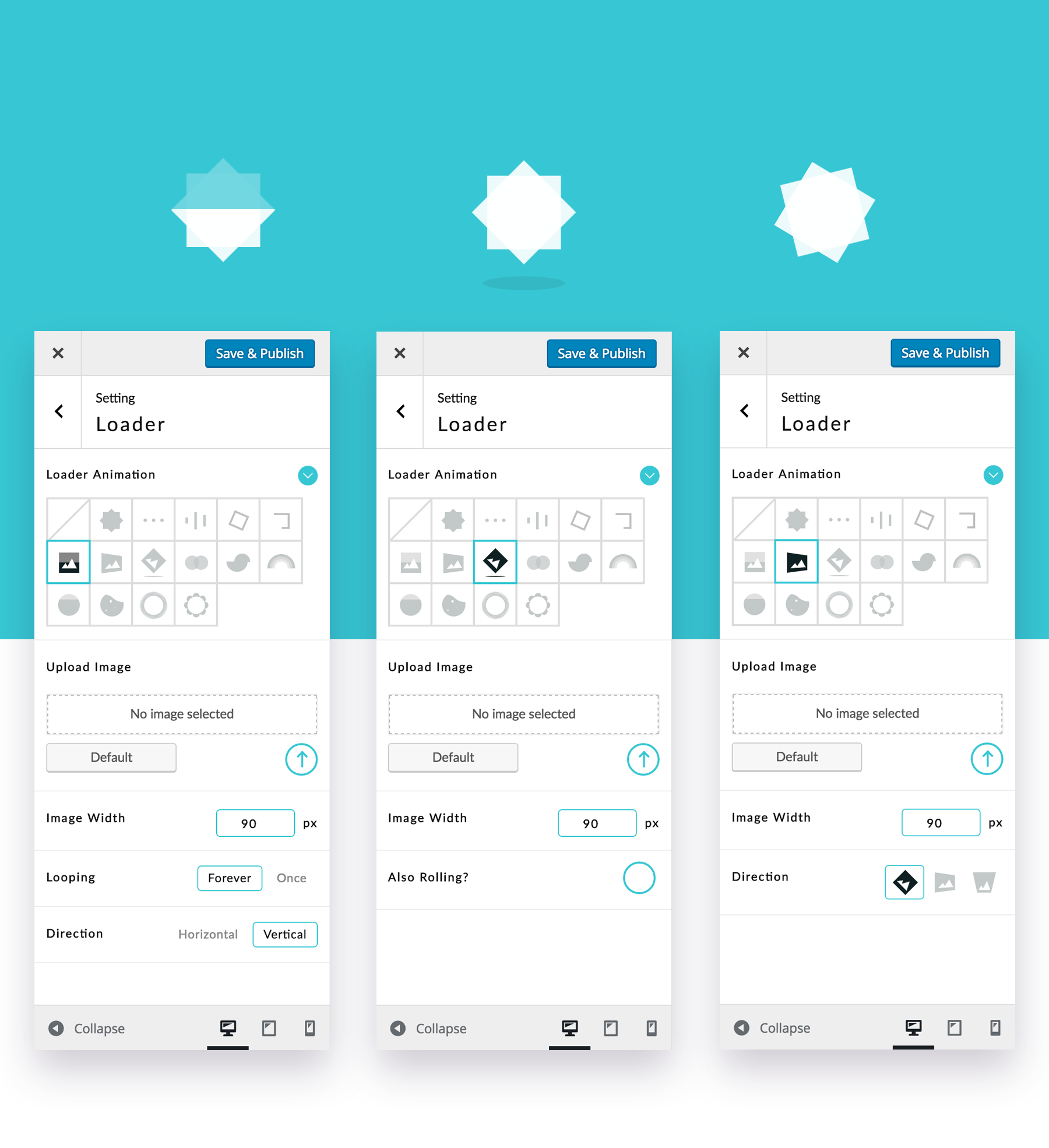 Upload and animate custom images. Loading, rotating, bouncing and rolling. Make every bit of your site enjoyable and memorable.
Beautiful on any devices.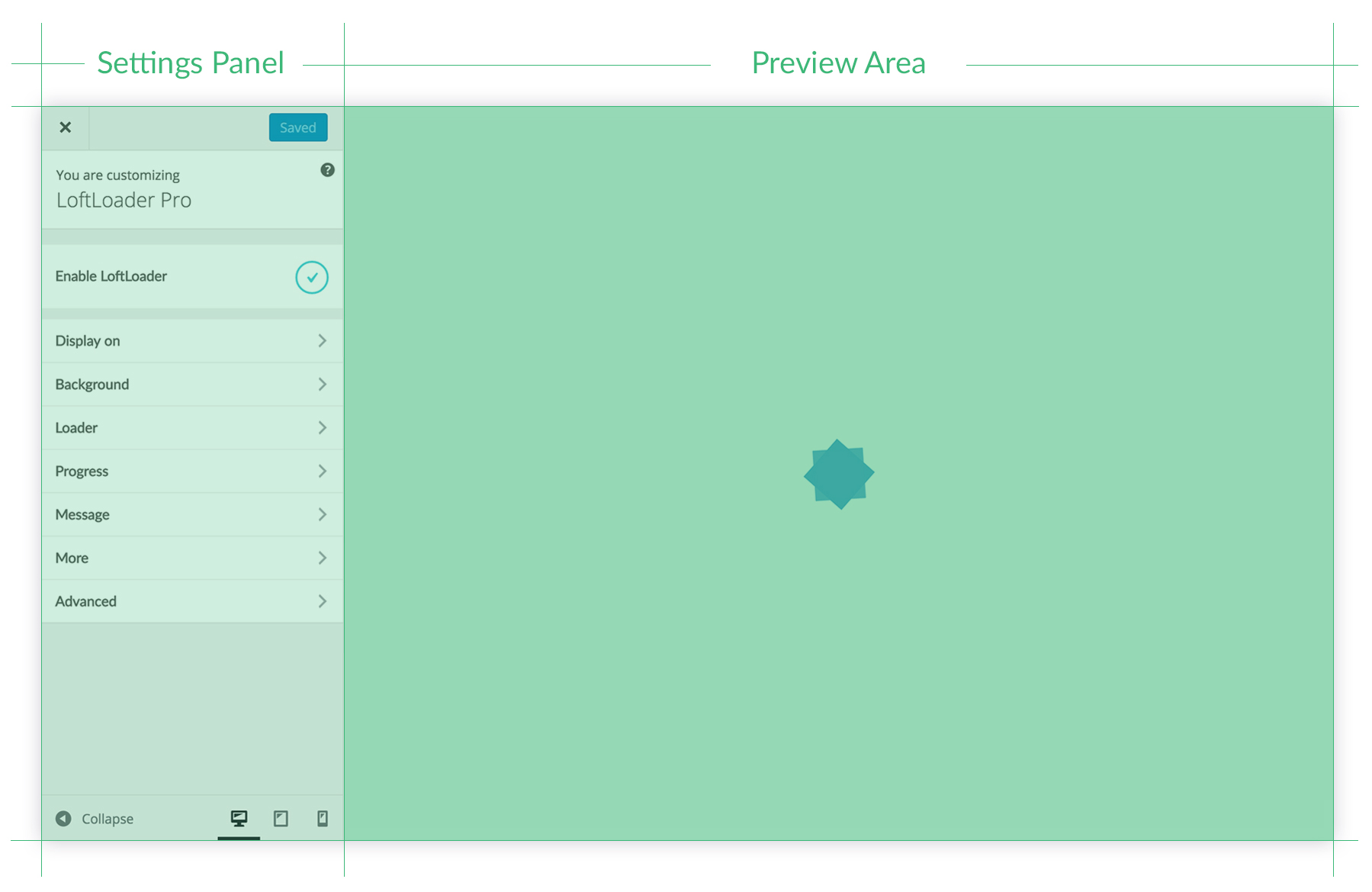 Easy to edit and live preview. With enhanced and elegant setting panel.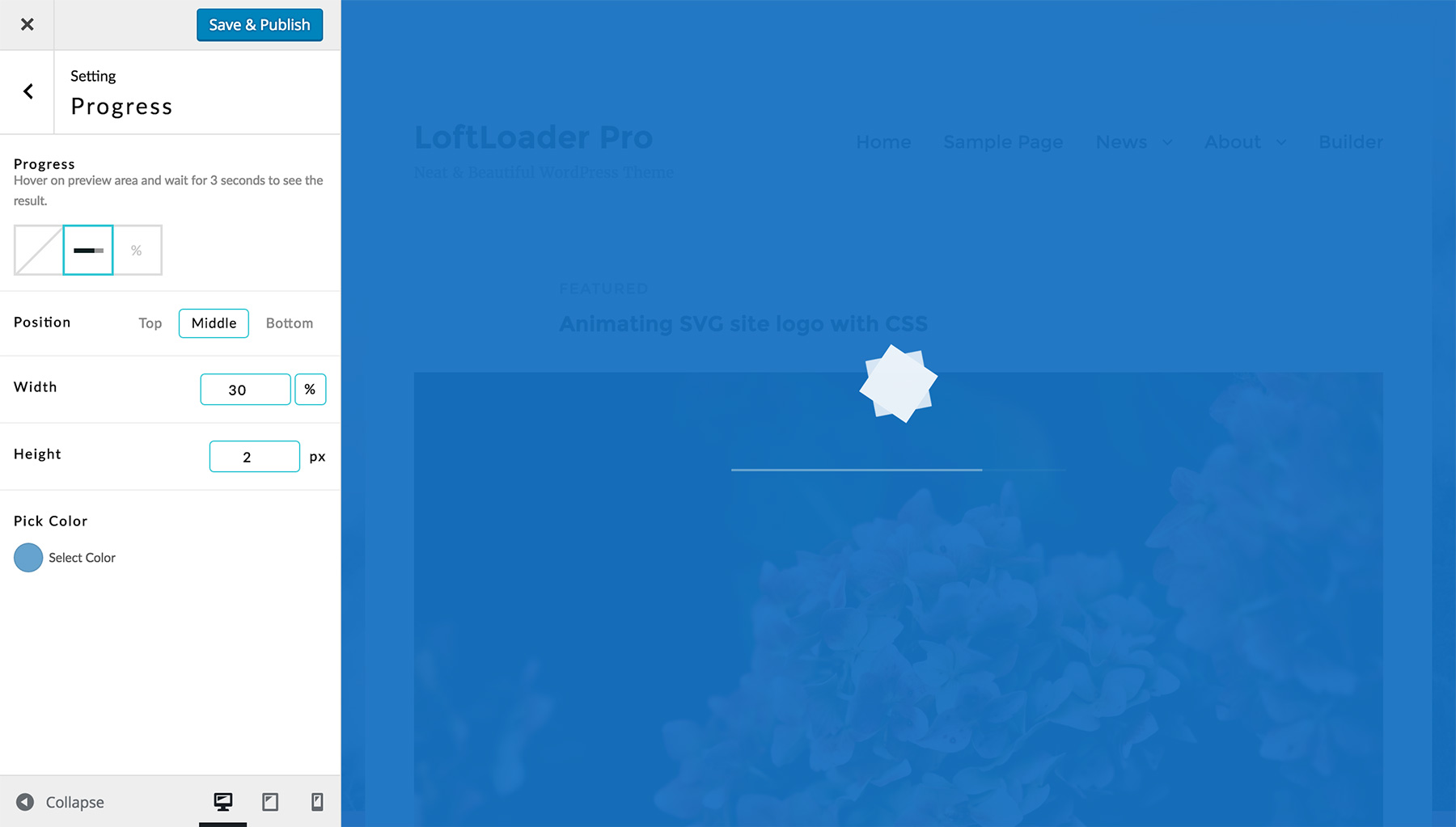 Flexible and controllable. Loader animation, progress bar, or counting percentage, choose any one, or mix.
Add more user-friendly effects, and impress your visitors from the first sight.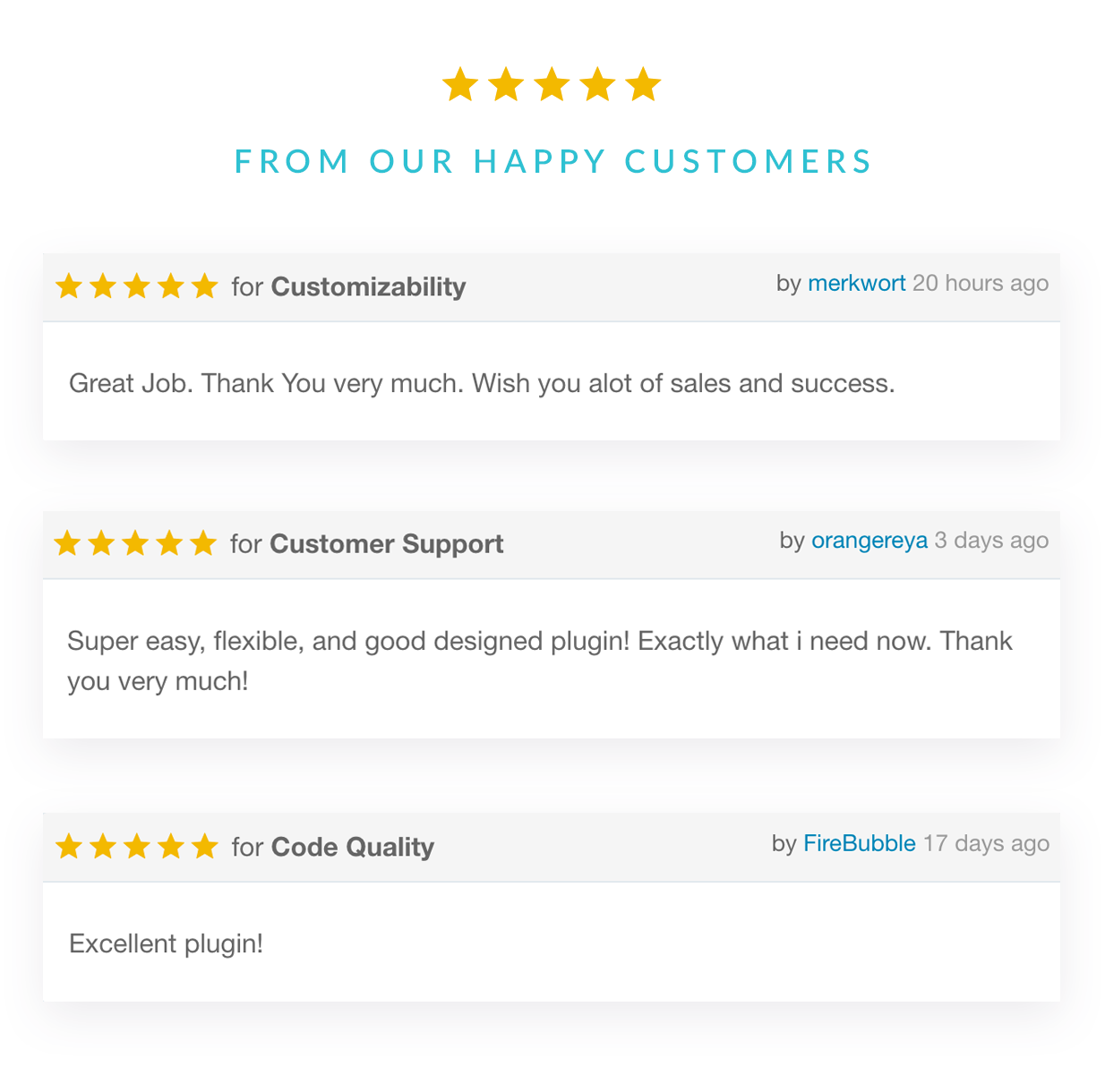 Display
Turn on or off preloader.
Choose to show on global site, or all pages.
Display on homepage only.
Show it to visitors once per session.
Choose to hide loader for selected types: products, portfolios, etc.
Choose to only show loader for selected post types: products, portfolios, etc. (New Feature)
Handpick, turn it on for specific pages or posts.
Loader
Display or hide the loader.
19 animations to choose.
6 support custom images.
Choose any color.
Animation loops forever, or just once (ends after page has loaded).
Background
Solid or transparent.
Unlimited background color.
11 transition effects when ending: fade, split horizontally/vertically, slide to left, slide to right, slide up, shrink & fade, split & reveal vertically, split & reveal horizontally, or split diagonally (please see more information about split diagonally animations).
Opacity control. Lower the opacity to let visitors see through.
Gradient background color.
Background Image: Repeating pattern, or a full image (New Feature)
Progress
Show or hide progress indicator.
Choose progress bar, counting percentage, or both.
Set position. Top, middle, bottom, or below the loader.
Choose any color for it.
Adjust width and height of progress bar.
Choose one from Google fonts, change font size, weight, and letter spacing for percentage.
Put percentage behind animation, create unique design.
Custom Welcome Message
Display custom welcome/loading message.
Change font size of text.
Choose any color for text.
Set position. Top, bottom, or before the progress indicator.
Google font, font weight, and letter spacing settings.
Random Message – Check the example (New Feature).
Load Time
Set the minimum load time, so prevent the pre-loader from disappearing too fast.
Devices Control
Choose to show the loading screen:
On all devices.
Or hide on mobile.
Or show on mobile only.
Smooth Page Transition (New Feature)
One click to enable/disable Smooth Page Transition. The loading screen background will appear when leaves a page. Check the demo for this feature.
Different loaders on different pages (New Feature)
Enable Any Page Extension in the new Advanced section, then you can export loader shortcodes and add it to any page to display different loaders on different pages. (You may like to read the documentation for more details.)
Since LoftLoader Pro v2.0, now you can add different loaders for your posts and custom post types, such as portfolios, products, etc.
Loading Screen Close Button
Since v1.1.5, visitors can click the close button to quit the loading screen if they don't want to wait for loading to complete. Admin can control when to show the close button, and can add custom text for the close button.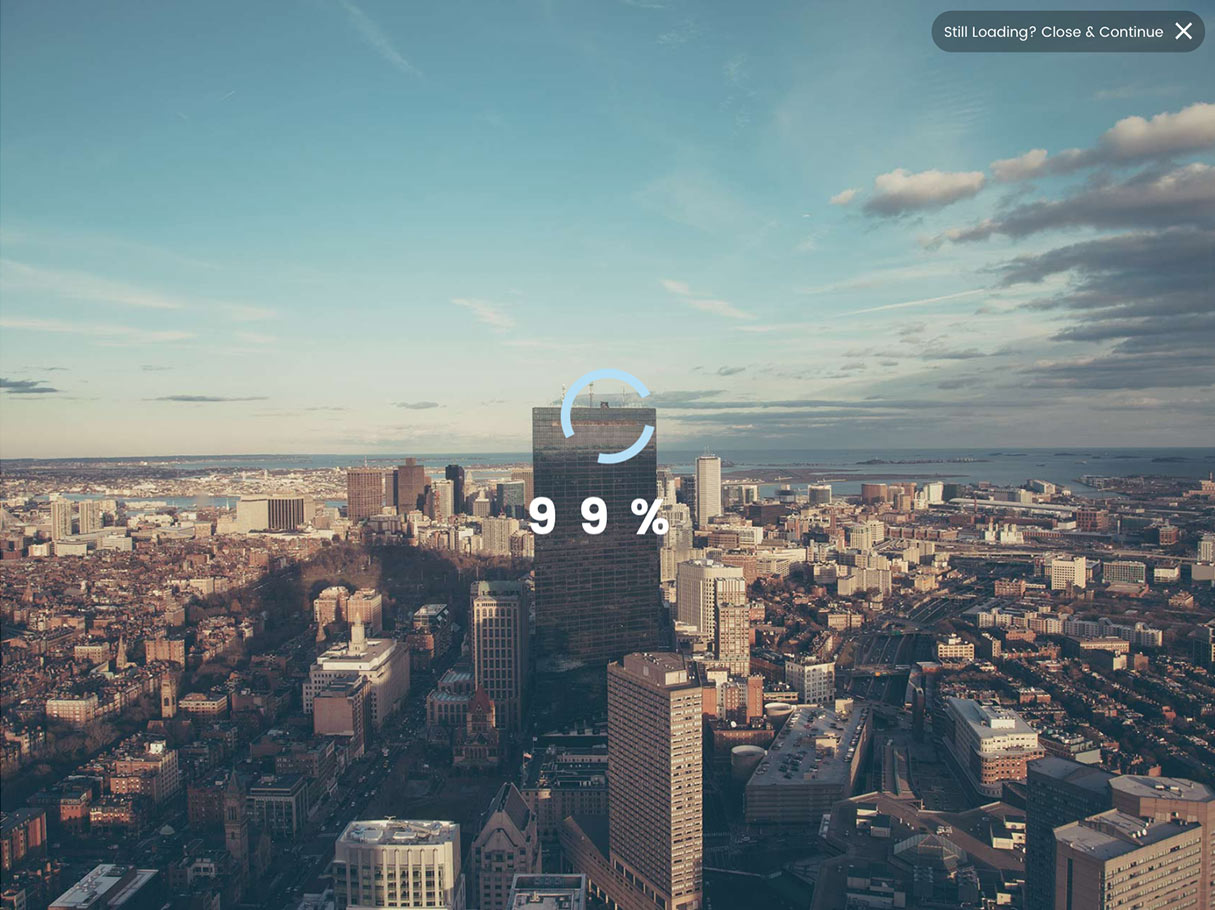 Detect Elements (New Feature)
Since v2.0, now LoftLoader Pro can detect loading for different elements:
All elements
Images
Videos
Image & Videos
(Please note: LoftLoader Pro will check videos from YouTube & Vimeo, and video from Media Library. Other video resources cannot be detected right now.)
Where to save styles
Choose to save customize styles of your loading screen as inline styles in
, or as an external .css file.
Update soon
More options for custom brand image.
More fun and meaningful animations.
More options for loader.
More options for background.
More options for progress.
Pre-sale Questions
If you are not sure whether the plugin has a specific feature you need, please check our Online Documentation, browse demos, read item description on this page. If you can't find an answer, please leave a comment.
Any Problem?
Please feel free to contact us if you encounter any issue related to the plugin. To speed along the support request, please follow the guide listed on the support tab.